LUUI - better hearing for everyone
Sounds and noises are omnipresent, they accompany us everywhere we go. That's why our hearing sense is a crucial sense for our orientation. Often the sounds around us overlap and disturb our listening comprehension. After participating at a Hearathon, organised by EU-project careables in collaboration with the Fraunhofer IDMT, and interviewing people with and without a hearing impairment, as well as experts, I could understand better the experiences, concerns and possibilities in the hearing world. This led to the development of Luui as my graduation project.
Luui is a device that anyone can wear in difficult listening situations, no matter if it is because of a hearing impairment or a loud environment. As an accessory it wants to counteract the stigma of hearing aids.
There  are two variations: Luui C, a consumer product, and Luui M, a concept which Makers can rebuild. Both are operated through a smartphone application and used in combination with a hearing product (headphones/hearing aid).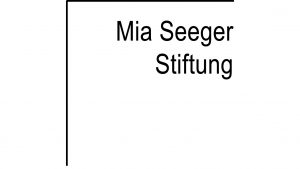 Luui was honoured with a Highly Commended award of the Mia Seeger Prize 2019. With the slogan "What serves more than one self" the assessment is based not just on the usual design criteria but on their benefit to society as well.
Luui C is a small accessory in the handy size of 40 mm diameter. It has a clip on the bottom side and hence can be worn as a necklace or easily be attached to clothing or anything else, like the inside of a bag for transport. The battery can be recharged through an inductive charging station.
The maker concept Luui M is open source, based on a raspberry pi, while the hardware and the software can be changed. This makes it reproducible at a low cost, thus making a hearing aid accessible for people all over the world, not being an exclusive product anymore.
The Luui App offers a variety of functions, in the hear-menu one can find the two main options  "Selective Hearing" for amplifying selected sounds and "Noise Cancelling" to suppress all surrounding sounds. The different settings in the "Selective Hearing"-Menu can be combined to provide users with the best possible adaption in every situation. By saving own settings, Luui ensures customisation and makes listening more enjoyable and understanding others less stressful. 
Furthermore, it also serves as transfer of knowledge, raising awareness for listening experiences. The app can also be used with the built-in microphone of a smartphone, with the disadvantage that the function is tied to the performance of the phone.
2018/19 | Bachelor Thesis | individual work